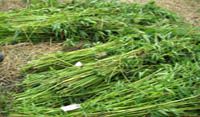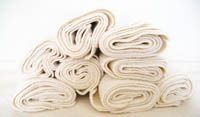 We fell in love with the many benefits of Hemp when cloth diapering and it became our favorite fiber to work with.
Extra soft, super absorbent and naturally anti-bacterial, it quickly became the perfect choice for our family wipes and washcloths. It is also extremely comfortable and breathable: an ideal fiber for sensitive skin.
On an environmental level, Hemp grows with no pesticides or fertilizers and very little water. It is also biodegradable and return its nutrients to the soil. We consider it as the best Earth-friendly crop on the Planet!
Simple, Healthful and Close to Nature...